Spend Your Vacation in a Peaceful Rental Home Near the Beach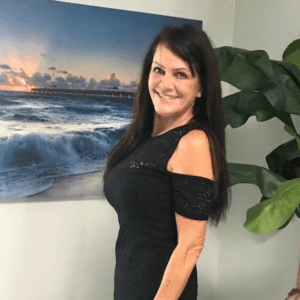 I became a Realtor in 1996. I started purchasing homes by the beach in 2003 to begin my vacation rental business. I have owned and managed them and I clean along with the cleaning girls each and every time. My homes are all very well stocked and beautiful. At your request I will send you a list of all the items I supply. You will be very happy! I have many repeat guests that reserve my homes year after year, either by the day, week or month. Some daily rates are available depending on the time of year. Please call, text, or email me anytime for reservations or questions.. I am available 24/7 and live only a few miles from my vacation homes.
ALL HOMES HAVE 5 STAR REVIEWS!!!
You will love the 2 bedroom, 3 bedroom, or 4 bedroom home. Depending on the size of your family please choose one that is best for you. They all have inground heated pools and very clean and well stocked and beautifully decorated. All homes are 8-10 miles south of the Historic District of St. Augustine. Following are more details on each home. I am available 24/7 to answer any questions or reservations.
I KNOW YOU WILL ENJOY YOUR VACATION!!!
Welcome to Love This Beach Vacation Rentals
Looking for a beach front vacation rental? We have several beautiful spacious vacation rental homes that are waiting for you. Click on one of the photos to the right for more information.
Have It All! House has Boat Dock, Kayaks, Heated Pool & Hot Tub
1500 sq. ft.
Sleeps 6
2 Beds
2 Baths
GREAT OCEANVIEW HOME WITH HEATED POOL with Beach Access 50 feet Away!
2000 sq. ft.
Sleeps 8
3 Beds
2 Baths
Large Luxury Waterfront Home, Lg. Pool, Hot Tub, Kayaks, Game Room, boat ramp
4000 sq. ft.
Sleeps 14
4 Beds
4 Baths